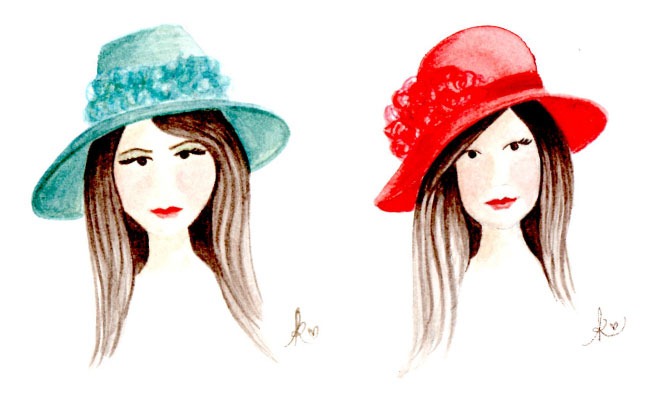 Hello Friends! I've been busy working on a few illustrations that I love! Seriously, I'm really excited that I can say I love some of my work. Yeehaw!
These two gals are a couple of my favs. I wanted to paint without using a pen to outline everything, so I did. I'm totally digging these two…I love the look without the pen outline. What do you think?
I tried taking pics of these but they turned out blah. I love using my scanner…easy…but my art gets a bit washed out. The detail in the hats aren't showing up. boo. Any tips on which scanner would be best for scanning art?
See you tomorrow…
watercolors